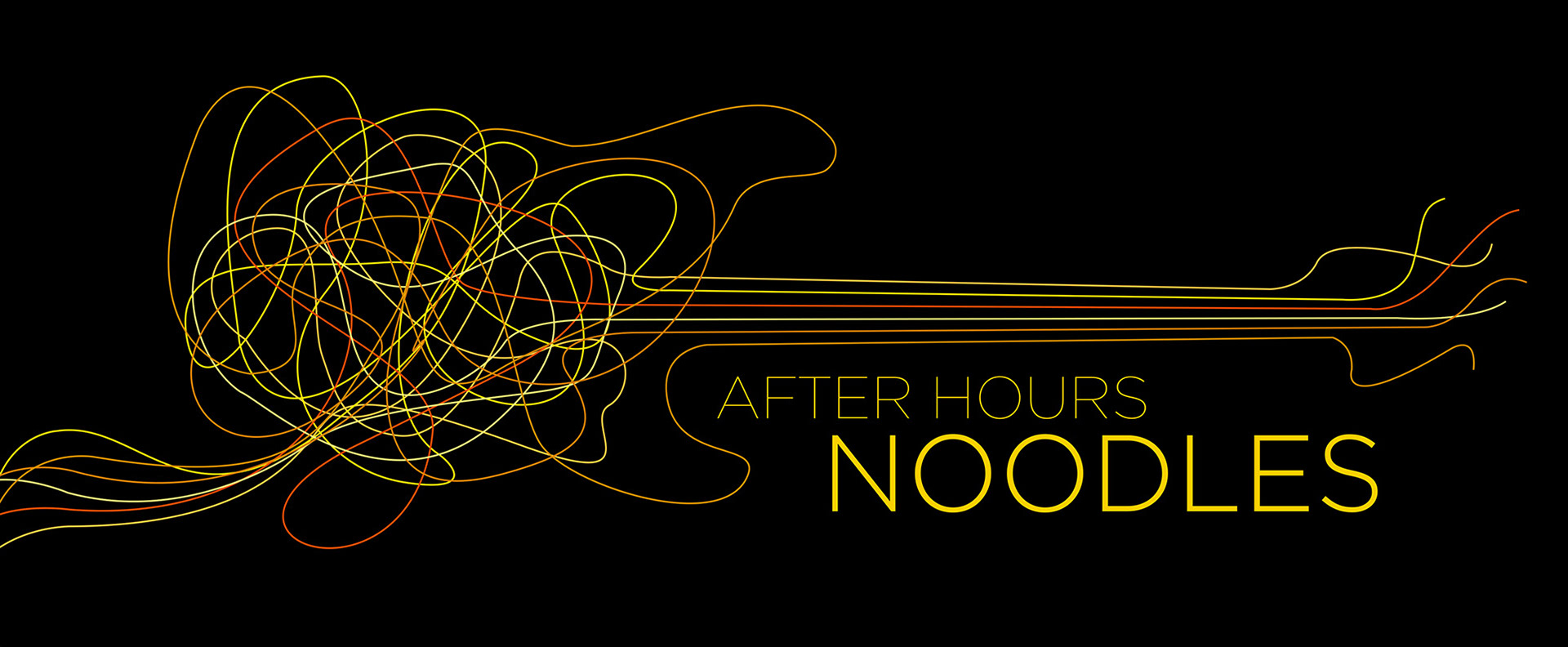 AFTER HOURS NOODLES 
is a collection of instrustmental sketches and guitar noodles largely recorded with a beaten up old Fender Stratacaster, a Washburn acoustic guitar and Garage Band, Apple's freeware music recording and editing app. 
It's all purely personal and intended for fun and relaxation, reflecting my passion for guitar music across all genres. Given the limits of my musical talents, they're not perfect by any means but each piece does have a spirit worth sharing. 
1. Oh Yeah!
Lost somewhere between George Harrison and BB King. 
2. Mozambique
Loosely based on Dylan's tune from Desire
3. Goldentime
Inspired by Davey Graham, Bert Jansch and  Richard Thompson who have all retuned their guitars to DADGAD with beautiful results. Goldentime sound nothing like those guys, of course, but retains a modal unresolved quality.
4. Samuel's Dream
A sleepy blues with a D drone that goes on a little adverture.
5. Doctor Rock 
Does what it say's on the tin. Distant echoes of teenage heroes U2, Rush and The Who.
6. Downtime
5/4 soul jazz blues groove. It just came out that way!
7. Da Da Do
Hyper travis style picking with the guitar tuned to E. Captioned on the G3 power book internal mic 
about 2004 in Bahrain hence the qualiy. One day I'll  figure out what the hell I' m playing here and
re-recorded it. 
Slow folk blues dirge with flute and guitar
9. Venus in 7/4
DADGAD is back again. Opens in 7/4 and resolves to 4/4 in an exotic way.
Heavy blues a la Led Zep 2 and Cream with added future shock drums