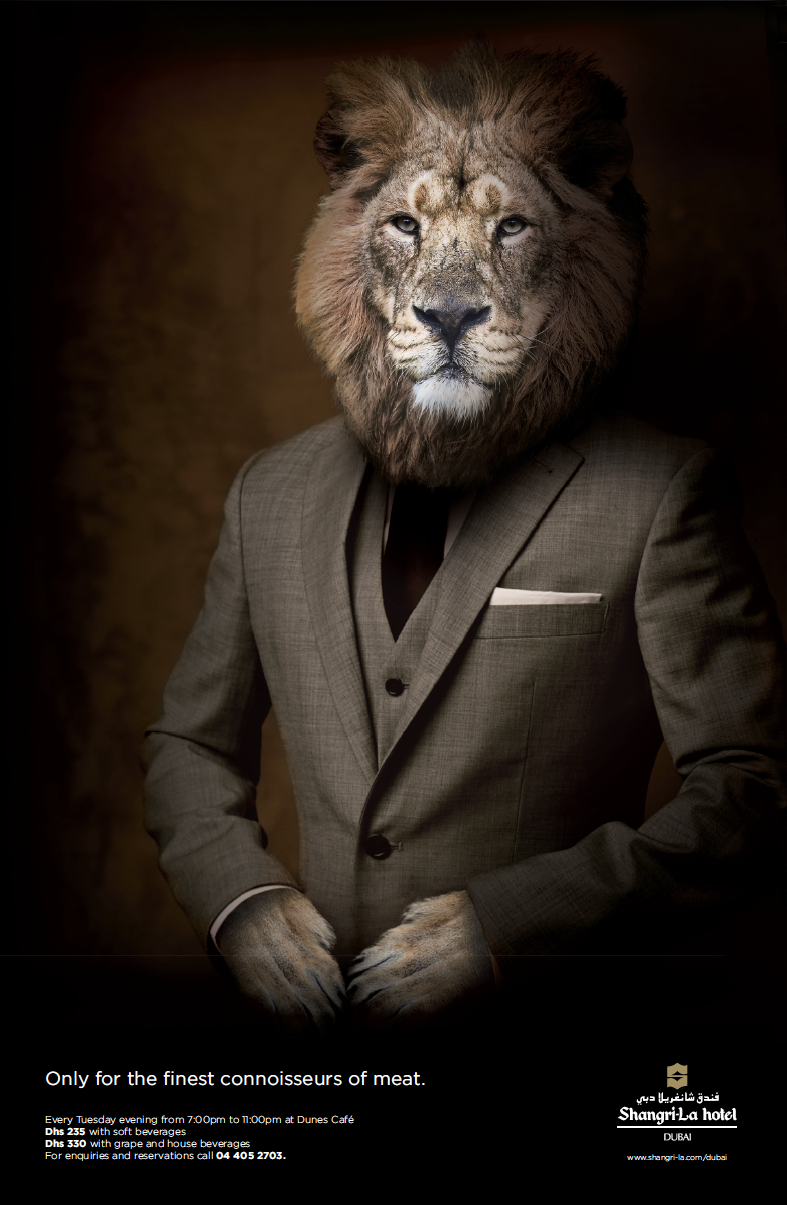 Only for the finest connoisseurs of meat. 
The Butcher's Block. Every Tuesday evening fron 7-00pm to 11-00pm at Dunes cafe. Shangri-La Dubai
Awarded:

Silver - Press ad - 45th Print and Packaging Creativity International Awards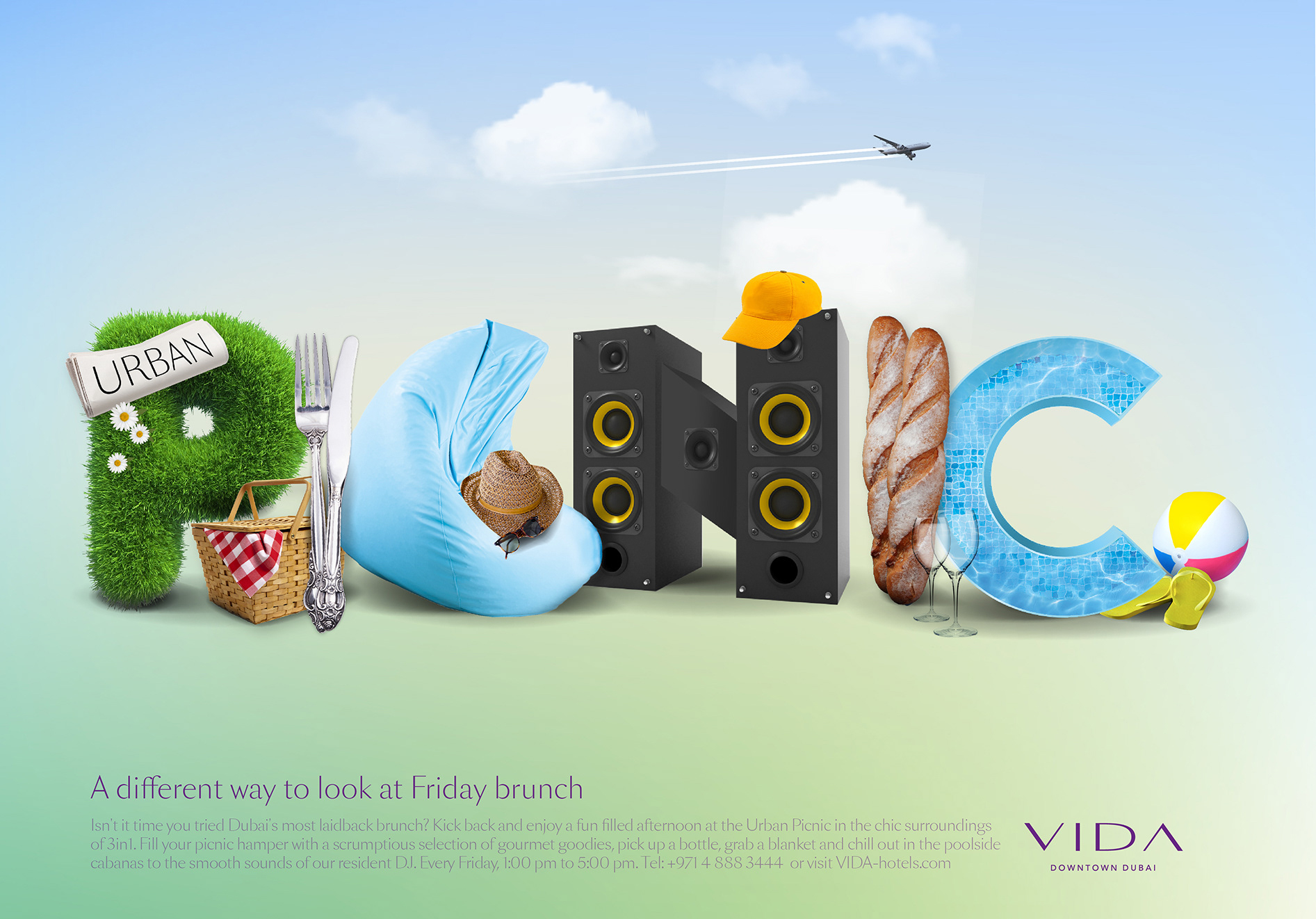 A difference way to look at Friday brunch
Isn't it time you tried Dubai's most laidback brunch? Kick back and enjoy a fun filled afternoon at the Urban Picnic in the chic surroundings of 3in1. Fill your picnic hamper with a scrumptious selection of gourmet goodies, pick up a bottle, grab a blanket and chill out in the poolside cabanas to the smooth sounds of our resident DJ. Every Friday, 1:00 pm to 5:00 pm.
Awarded:

Silver - Typography in Advertising  - 45th Print and Packaging Creativity International Awards