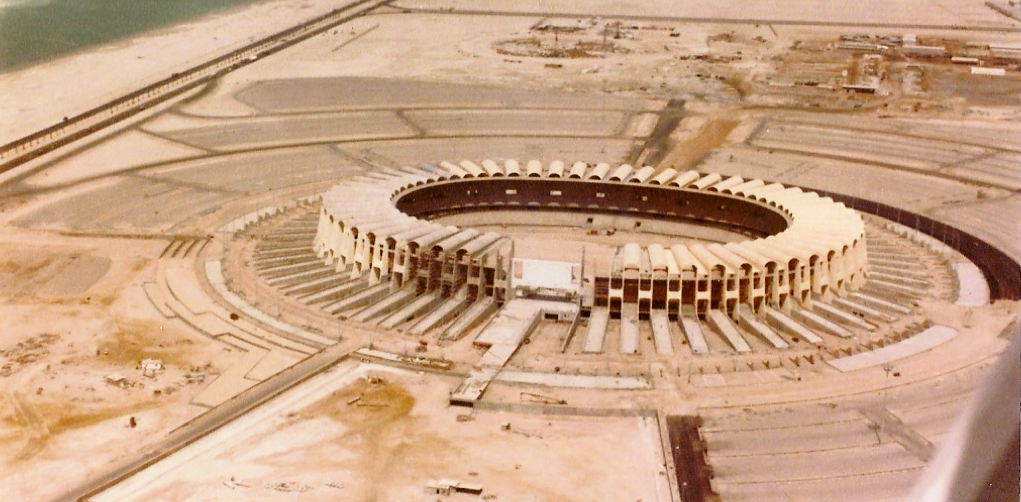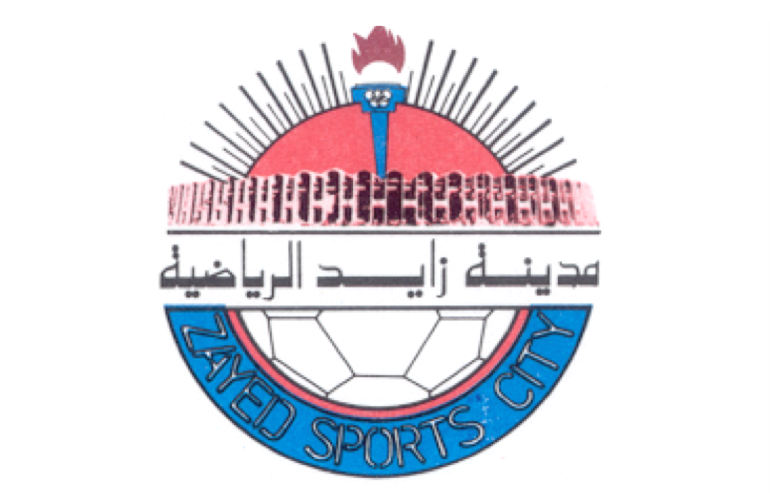 What we set out to achieve
To develop a strategic platform that robustly positions the ZSC brand now and into the future
Our objectives:


> To give a clear interpretation of the strategic workshop
> To point towards a clear understanding of the mission and vision of ZSC
> To uncover what values will drive ZSC and inform all decisions
> To develop a robust positioning statement that encapsulates the essence of ZSC
> To distil this positioning into a single-minded thought that is readily adopted internally and easily understood and        inspiring externally
> To ensure these carry meaning now and in the future and have the capacity to differentiate the brand and what it stands for
> To translate the strategic direction into an impactful brand identity that clear points to the legacy of Zayed Sports City   and all it stands for
> To roll out vibrant communications collateral that enhances our brand story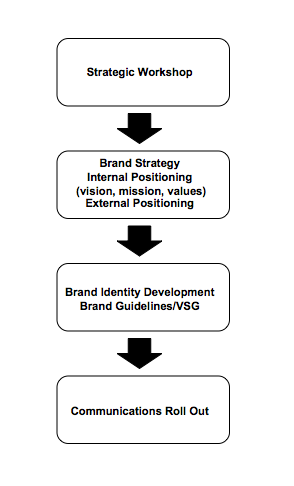 Strategic Workshop Methodology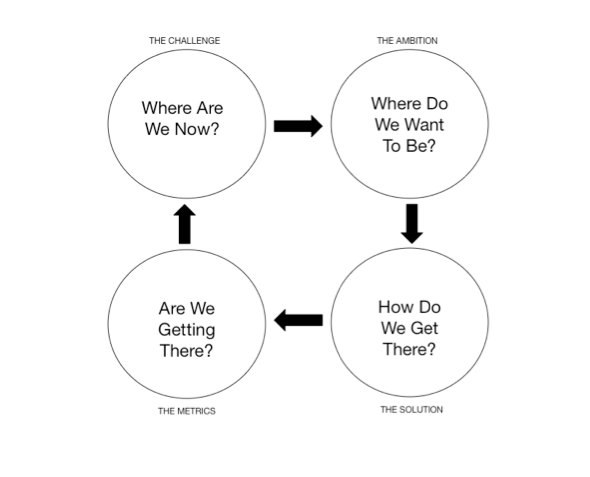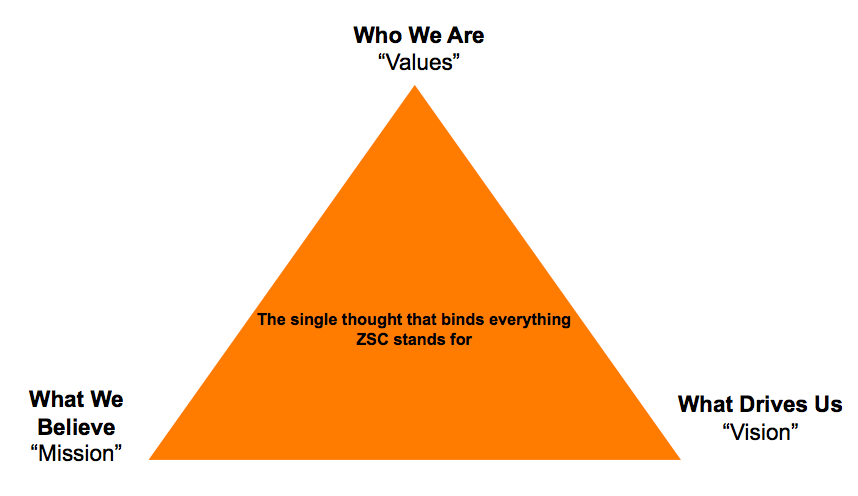 Vision Statement – What drives us forward every day?
Presents the bigger picture, defining the facility's purpose, in terms of values rather than bottom line measures

Communicates the ultimate purpose of Zayed Sports City
For the team, it gives direction about how they are expected to behave and inspires them to give their best
Shared with the customers and stakeholders, it shapes their understanding of why they should believe in Zayed Sports City
A common goal or understanding
Internally & externally communicated
Primary audience:
All staff
Mission Statement – What do we believe in?
Defines the facility's purpose and primary objectives
Its prime function is internal – defining the key measures of the facility's success
It should incorporate measurable and meaningful criteria
It creates a tangible measure upon which the success of Zayed Sports City can be based
Helps define how the vision will be realised
Internally communicated
Primary audience:
Leadership team, all staff and stakeholders/investors
Values – Being confident about who we are 
Govern all relationships, actions, policies, procedures and daily operations of the facility
They articulate to the team, wider stakeholders and of course customers what Zayed Sports City
stands for and what it believes in
They are guiding beliefs of how things should be done
Internally communicated
Primary audience:
All staff

"We want to be a creative team that delivers excellence and quality of the highest standards. We are fiercely customer driven whilst also understanding our responsibility to the wider community and our commitment to delivering 'sports for all'. We are a learning organisation. This allows us to be flexible in our approach to business while being the utmost professionals.We believe this can only be achieved if we work together as a true team, have respect for each other and are ultimately loyal to and support one another, just like any successful sports team."
Towards an External Positioning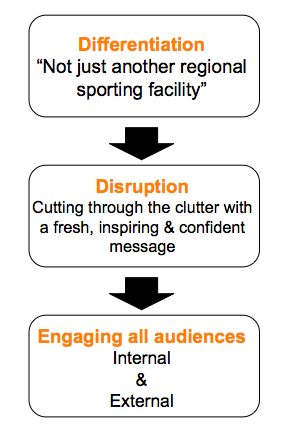 Positioning Statement – Emotionally selling rational benefits
Conveys what you do, for whom, to uniquely solve a particular need Brief statement of your distinct value to your customer in relation to your competitors.
It's your elevator/lift pitch
It should be based on reality. It's not an image or posture, but rather a position that is grounded in actual
accomplishments and relationships. But it should always be aspirational
It's also for internal use, to make sure we're all talking off the same page
The purpose of "positioning" is to create and articulate what makes your product or service unique
Externally communicated
Primary audience:
Customers, all staff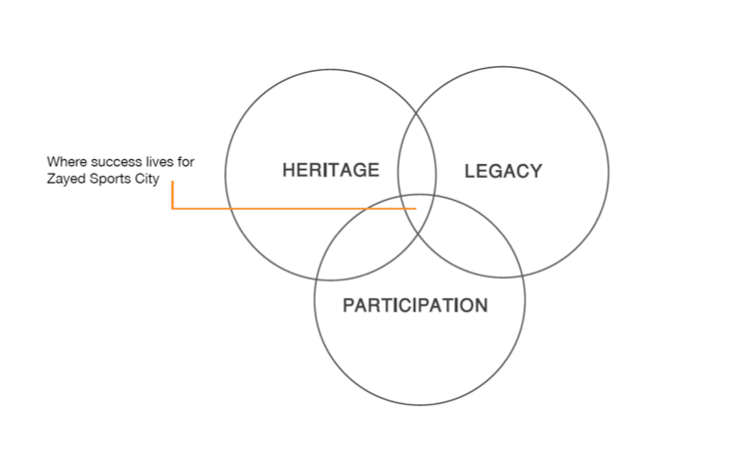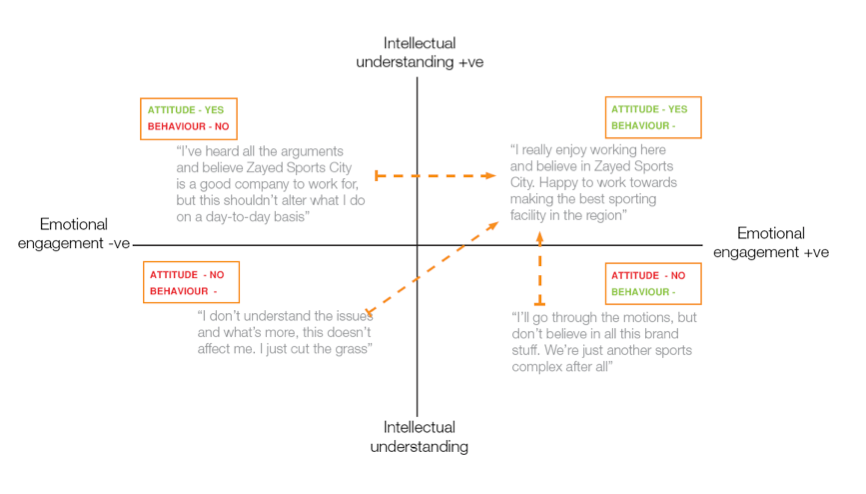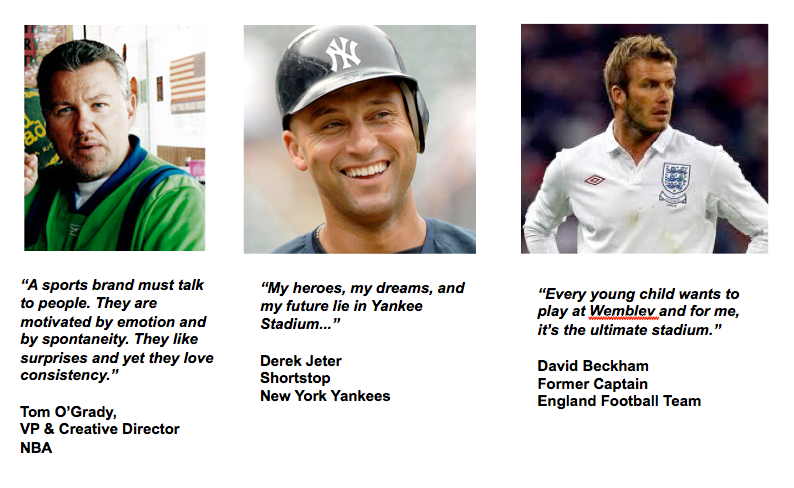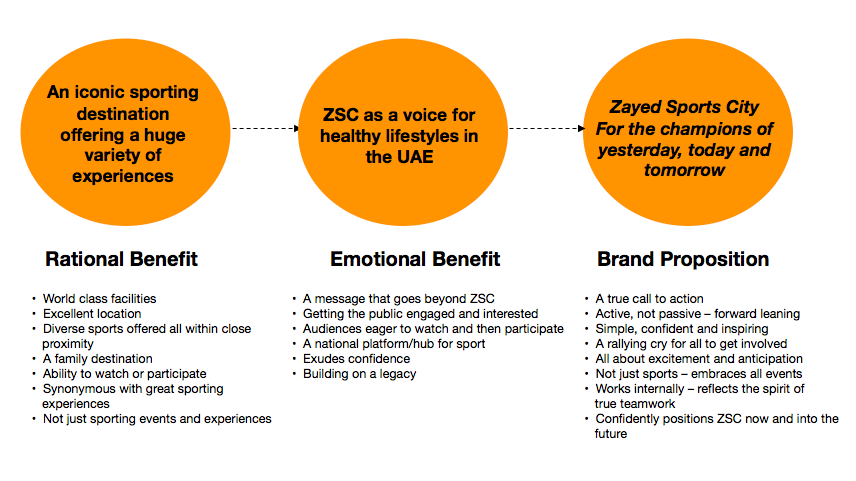 "We are the best multi-sports destination in the UAE and home to the Middle East's largest stadium; the iconic Zayed Sports City. We strive to improve the well being of the people of the UAE by making Zayed Sports City synonymous with great sporting experiences. Our passionate, customer driven staff are a true team, aiming to make sports accessible for all. We believe in families, we believe in community, and we are committed to developing sports at grassroots level. Zayed Sports City is a catalyst for promoting healthy lifestyles and we want people to enjoy our facility regardless of whether they watch or participate.  We are the home of the country's greatest sporting achievements; past, present and future."
Zayed Sports City: For the champions of yesterday, today & tomorrow
What we have created together